The first of two A0 posters produced during spring 2013. This piece is a calendar grid view of 80ish of my most cherished Instagram uploads over 2012, each tagged with their location and arranged in date order.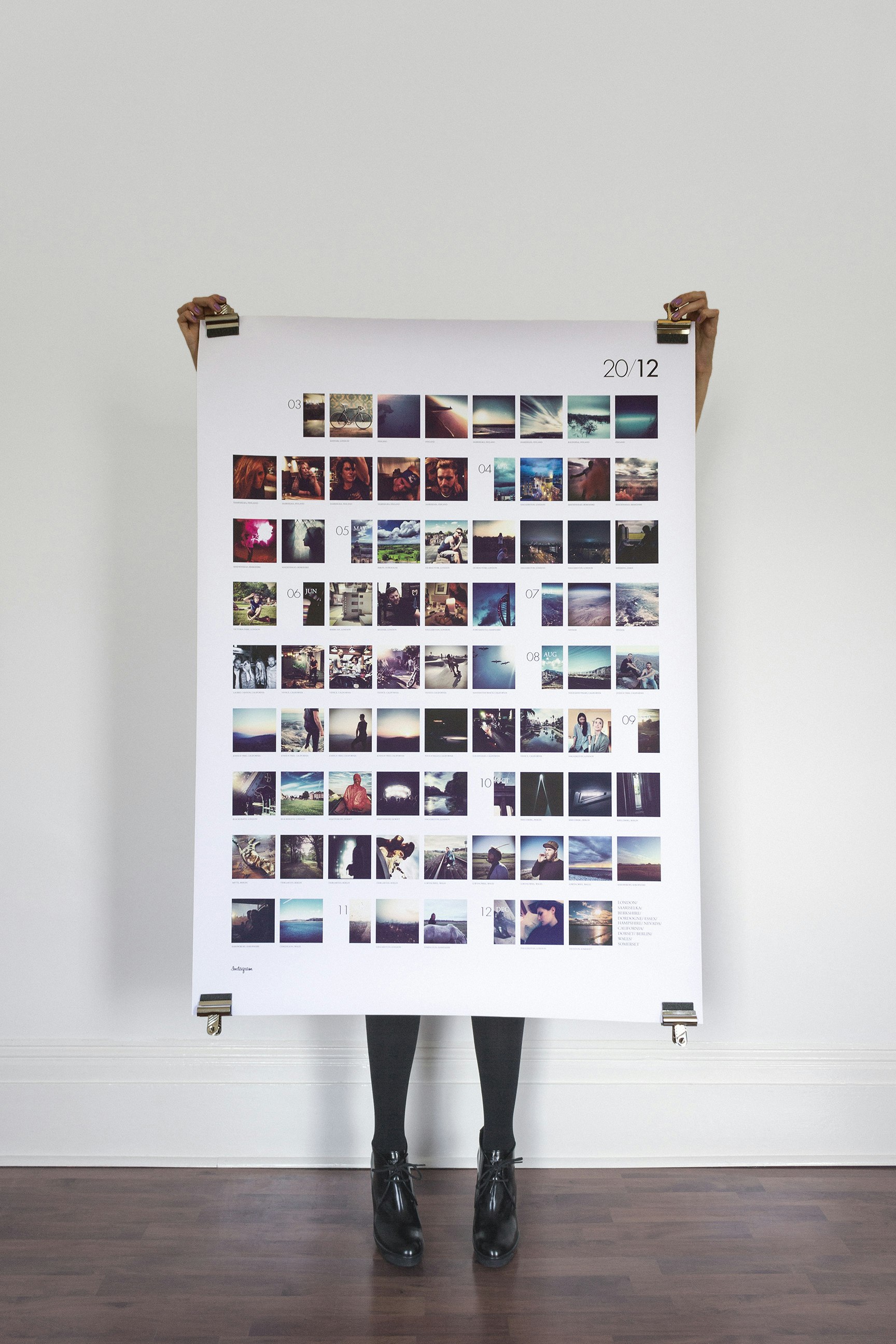 Much to my surprise it turned out that the iPhone is actually pretty good at saving high-res versions of the imagery Instagram produces, with many of the shots saved as high as 2048×2048 pixels, making the prep for this piece a relatively simple operation. Indeed the most taxing part of the process was selecting the lucky contenders which are limited only by what I could reasonably fit onto a poster, which originally started at A1 before I gave in to a format with more freedom.
Images were tagged from the iPhone's camera roll and added to Dropbox, downloaded then processed through Photoshop into 450dpi CMYK EPS files. The poster artwork was created in InDesign. The poster was printed by large-format printers Onward Display in London.